For All Occasions
Wherever you are, The Video Message Company brings people together for those special occasions.
Testimonials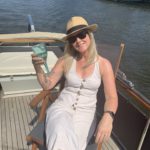 Emma Phillips
I can honestly say that receiving such lovely video messages from my friends and family on my birthday, especially during lockdown, was such a fantastic surprise and one of the best presents I could have ever wished for. As I sat and watched the people I care about most in the world wishing me happy birthday, I was extremely overwhelmed, it really made my day! I was so excited to see who would pop up next with their message, some were hilarious with funny anecdotes of my past, others were heartfelt tributes. I've watched it several times and I laugh and cry on every viewing! I can't recommend the Video Message Company highly enough.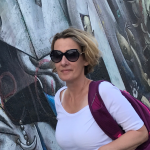 Traditional cards usually end up in the bin, but this is one birthday greeting that Mum will treasure forever. The best bit about it was that Sally did all the hard work. She contacted the participants, gave them simple instructions and then worked her magic. Thoroughly recommended!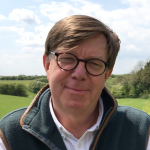 Martin Hawkins
Oxfordshire
To have all your close friends message you in one short moment was priceless. It felt like they were with me and therefore, part of my lovely day. I cannot thank you enough for putting it all together and making it happen.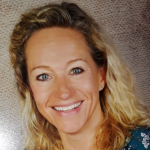 I just wanted to say what an amazing job you did on the photo compilation for mum. I have just finished watching it properly, alone in the kitchen with tears in my eyes. It's beautiful and I want to thank you so much for such a wonderful tribute. Mum would have loved it. You are amazing thank you.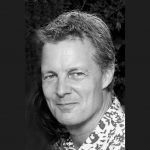 Thank you so much for my birthday video, it was a complete and utter surprise. I'm amazed everyone, especially at my office! – managed to keep it a secret. I smiled, I laughed, and by the end, I cried – utterly overwhelmed by everyone being just so blinkin' nice. Watched it three times since and haven't once managed to get to the end with dry eyes. Thank you for bringing it altogether so beautifully and for being a part of such a marvellous and emotional treat.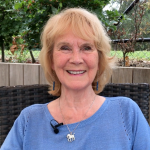 Thank you so much for creating such a wonderful video and we will treasure it for years to come.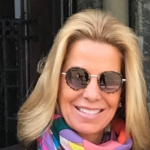 The film is a HUGE success and Justin sobbed throughout the whole thing; perfect result!! It is such fun and you have done it all brilliantly. I cannot thank you enough Sally.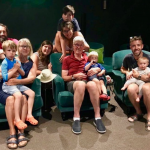 Theresa and Philip Craig
London
We were both 70 this year and as part of our celebrations we went away with all our family to Devon. While we were there our grandchildren told us that we were going to watch the Lion King, we were absolutely thrilled and amazed when we actually watched a video which had messages from all our family and very good friends. It was so emotional we cried, the whole thing was the most wonderful surprise and a great gift that we'll have forever more.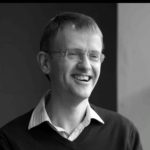 Brian Waring
The Video Message Company created a truly wonderful memory for my parents' 60th Wedding Anniversary. Sally was so fabulous throughout and when I asked for additions or changes, nothing was too much trouble. I highly recommend Sally and her company. Giving someone a personalised video from the Video Message Company is a unique and special gift!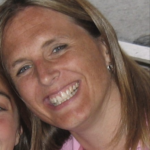 Nicola Gummer
Sally created the most wonderful video for my father's 80th birthday. We laughed and cried as we watched it. Her organisation was superb and she made it very easy for everyone. My father particularly enjoyed seeing photos that family and friends had contributed that he had never seen before. It was also lovely for us as a family to give a present that was so different and special, particularly as the original party had to be cancelled. I highly recommend Sally and The Video Message Company.
What people say
See how people are using The Video Message Company to share meaningful messages around the world.